Oueds & Rios Rafting Organization for works council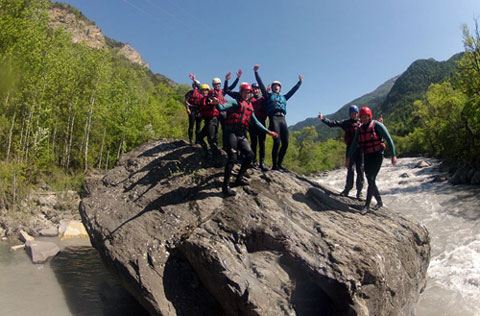 White water activities
Knowledge and expertise
For many years companies have trusted us to organise their trips, as part of either a seminar, incentive or just a good day out for their colleagues.
The Oueds & Rios team can help you with arranging local accommodation, accessing other activities, and advise and recommend local eatries and dishes ...
We take great pleasure in responding to unusual requests for instance serving your authentic paella at the bottom of a canyon, off the beaten track accommodation or simply recommending great local restaurants not found in tour guides.
The area has service providers as passionate and dedicated as our team ....
We can help you discover them.
Do not hesitate to contact us to work together to establish your quote based on your budget