Rafting Barcelonnette

Rafting descents of the Ubaye from 45€
| | | | | |
| --- | --- | --- | --- | --- |
| Trips | Rafting Discovery | Rafting Tonic | Rafting Expert | Rafting Integral |
| Difficulty | Classe III-IV | Classe IV-V | Classe V-VI | Classe III-IV-V |
| Duration | 1h30 | 1h30 | 2h30 | 3h |
| Price | 45 € / pers. | 55 € / Pers. | 70 € / Pers. | 80 € / Pers. |
Trainee rate applicable from 3 sessions performed on your stay.
Rafting Ubaye Barcelonnette Embrun
Rafting on the Ubaye is the ideal activity for your holidays in the Alpes-de-Haute-Provence. Indeed, rafting is an outdoor recreational activity that uses an inflatable raft called a raft to navigate the Ubaye River. The Oueds & Rios shines on all the Alpes-de-Haute-Provence. For example, on the Access page, you will find all the information to get to the Oueds & Rios rafting base.

Rafting Barcelonnette
Rafting Barcelonnette with Oueds & Rios. That is to say that if you are in Barcelonnette, you are only 15 minutes by car from our rafting base. All you have to do is take the direction of Méolans-Revel / Serre-Ponçon and position your GPS on the place called Le Martinet. It's easy, you will follow the entire length of the Ubaye river.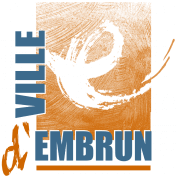 Rafting Embrun
For rafting near Embrun, it's easy for you who are on vacation in the Alpes-de-Haute-Provence. Take the N94 towards Savines-le-Lac then Le-Sauze-du-Lac and go up the Ubaye towards Méolans-Revel and exit at a place called Le Martinet. There you go, in 45 quiet minutes, you will be with us at the rafting base.
Our descents of the Ubaye river in rafting
Whitewater activities Ubaye
Origin of white water rafting
This rafting activity has become popular since the 1950s. While rafting on some rivers around the world is considered an extreme sport, Oueds & Rios guarantees you sensations and adventure on the Ubaye in rafting in complete safety. It goes without saying that rafting is also a competitive sport practiced all over the world which culminates in a world championship between the participating nations. The International Rafting Federation, often referred to as the IRF, is the global body that oversees all aspects of the sport. Rafting is obviously part of the white water sports activities.
The evolution of rafting
Like most outdoor sports, rafting has become safer over the years. All this thanks to the expertise in this sport which has increased as well as the equipment which has become more specialized and of better quality. As a result, the difficulty level of most river descents has changed quite a bit.
Oueds & Rios :
The rafting specialist on the Ubaye
In this regard, Pierre LAFAY, river guide since 1988, and his team of state-certified professional river guides, are committed to ensuring that your experience is carried out with complete peace of mind. This is why our guides take particular care to teach you navigation techniques. Of course, the essential equipment is provided, such as the Neoprene suit, the helmet, the life jacket and a paddle. Since then, thousands of people benefit each year from the experience of river guides, such as those of Oueds & Rios, rafting specialist on the Ubaye.
The raft, the Ubaye, the guide and you
The raft is made up of 4 to 7 crew members. It is rightly a friendly practice that combines technique and team cooperation. As a result, the raft allows the team, and everyone in particular, to experience the emotions of the descent of the Ubaye and to discover otherwise inaccessible landscapes. As its name suggests, the guide leads the boat. He is seated at the back and gives instructions in order to best coordinate the paddlers to steer the raft and slalom between waves and rocks. In the raft each place is different, in other words, you will be sprayed at the front and well shaken at the back! In summary, rafting is a team sport par excellence. This one is therefore ideal to share with family, friends, or to get to know each other.
Oueds & Rios Rafting Organization
Most Oueds & Rios Rafting Organization are quality benefits and services. It should be noted that the equipment is new and that the Neoprene equipment is complete (boots, pants, jacket). We reserve you supervision by qualified and experienced guides, free private parking and a boarding area at the river directly from the base.

The different trips on the Ubaye
Trip "Discovery" :
The Martinet >> Le Lauzet-Ubaye: 9 km of river / 1H30 of navigation / Class III/IV
This is the ultimate successful raft descent through these many rapids and its dream setting, not to mention its "bodysurf" session...
In the spring, superb navigation, voluminous waves and many rapids follow one another in a superb setting. You understand that it is not advisable to jump into it cold. We will therefore do some conditioning most often on the Thuiles-Rio Clar trip before committing. Navigation included in a spring day (essential on our spring outings). From 8/10 years old.
See on the river map
Trip "Tonic" :
Ex-infrans-du-Haut (Fresquiere rapids): 6 km of river / 1h15 of navigation / Class V
This sporty raft descent requires a more energetic commitment from the crew, on a faster section.< br>In the spring, feasible or not depending on the water level, committed navigation, on long voluminous sections. As for the Discovery course, it is always inadvisable to jump in cold, hence a conditioning session most often on the Thuiles-Rioclar course before committing. Navigation included in the spring days. From 16 years old.
Trip "Intégral" :
The Integral trip includes the Discovery trip and the Tonic trip
Trip "Expert" :
Infrans-de-Bas (Gorges du Lauzet to Serre-Ponçon lake): 7 km of river / 2h30 of navigation / Class V-VI
The section engaged by nature, deep gorge, technical rapids, a superb experience in the "Gorges Royales" Crew made up of recognized crew members. From 18 years old.
Trip Condamines >> Jausiers :
11 km of river / 2h00 of navigation / Class III-IV
Achievable route by raft on the Ubaye by spring water level in high flow.
Navigation included in a spring day (see the formula " 100% spring white water").
"Banbino raft" trip from 5 to 10 years old :
The Condamine >> Jausiers: 6 km of river / 1 hour of navigation / Class II-III
Travel par excellence in summer for the "Bambino-raft": A group of little sailors listening to the captain, sail on young rapids.
Invitation of one parent per crew.
"Initiation" trip: Only for Leisure Holiday Centers (CVL):
Les Thuiles >> La Fresquiere: 6 km of river / 1H30 of navigation / Class II-III
Section where rapids follow one another and flatter sections allowing to set up a pedagogy of discovery, most often in the form of games. Ideal for CVLs.
In the spring, this is the first section offered, before embarking on the one further downstream (Martinet - Lauzet or Ex-infrans from the top). Navigation included on the Spring Days (essential on our spring outings). From 8/10 years old.

International ranking of rivers:
Class I : Easy, regular course, small currents, simple obstacles.
Class II : Little difficulty, irregular courses, small waves, weak rapids.
Class III : Moderately difficult: waves, marked water movements and rapids, sometimes manoeuvers by the presence of blocks.
Class IV : Difficult, Continuous waves, powerful rollers, technical rapids and important differences in level.
Class V : Very difficult, fast to recognize inevitably, dangerous obstacles (blocks, movements of water with reminders).
Class VI : Limitation of Airworthiness (impassable)
Whitewater Ubaye activities. 2h30 from Marseille
All whitewater activities Ubayes in Meolans-Revel at a place called Le Martinet, between Embrun and Barcelonnette.
So what descent in rafting?
The Ubaye White Water formulas
Whitewater activities Ubaye Summer specials
Activités Eau-Vive Ubaye Spéciales printemps / automne
Discover Oueds & Rios rafting Ubaye
Our advantages
State-certified guides
New equipment and CE standards
Exclusive access to the river
More than 20 years of experience
Complete descents
A friendly atmosphere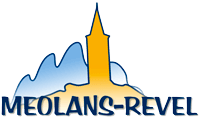 Rafting Meolans-Revel white water base camp
The white water rafting base camp in Meolans-Revel withOueds & Rios is located in the village of Le Martinet near the town of Meolans-Revel between Barcelonnette and Le-Lauzet-Ubaye, 45 minutes from Embrun. Its natural space located at the confluence of the Ubaye river and the torrent Grand-Riou-de-la-Blanche allows you to immerse yourself spontaneously in the spirit of our team. In the pine forest, a place for picnics and relaxation is at your disposal.
Benefiting from exclusive embarkation / disembarkation for the Le Martinet / Le-Lauzet-Ubaye route not far from Barcelonnette and the Ex-infrans de la Fresquiere, preparation for your descent, with the essential "brief" of the guide will be carried out in all serenity.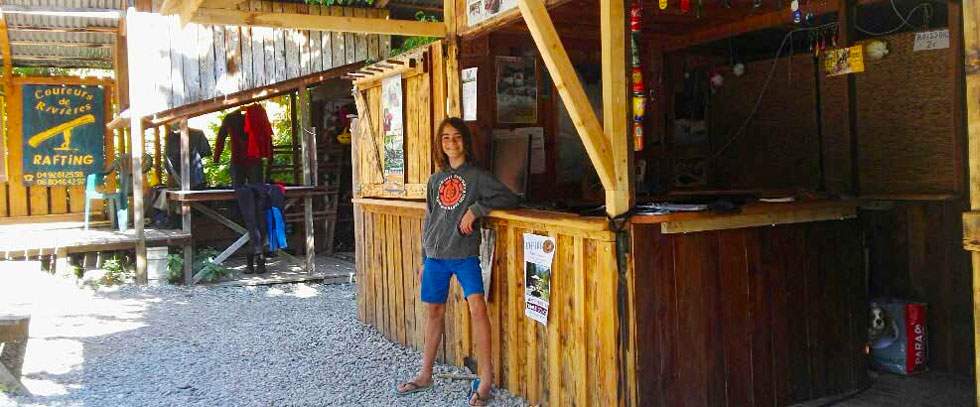 Rafting Marseille Bouches-du-Rhone
Friends from Marseille and the Bouches-du-Rhone, you are 2h30 from our rafting base on the Ubaye in Meolans-Revel at a place called Le-Martinet. You can offer yourself a change of air and especially fresh water for a weekend, or even for the day. Look on the map where we are and call us to make an appointment for a rafting descent on the Ubaye. A rafting trip or a hydrospeed descent, or another whitewater activity. And nothing prevents you from combining several activities on the Ubaye, we have a lot of options to offer you.
For works councils, seminars or team building, we have a maximum of sports activities in white water, refreshing as you wish, to offer you.
Rafting in Savoie
Le rafting Savoie Bourg-Saint-Maurice, it is with the River Runners. Go see them from us, they are the whitewater sports specialists on the Isère between Bourg-Saint-Maurice and Centron via Landry and Aime La-Plagne-Tarentaise.